Advertising Agents Invited
---
Our reseller service is a perfect way to market MySmsIndia.Com products and tools to a greater public. Our unique tools are highly useful and now, we give you the chance to benefit and gain financial benefits. We gladly invite advertising agents to market these unique products. We can help you get started with the reseller program from day one till the time you start gaining additional income from your efforts. Our program is flexible and is very popular due to the continuous support for mobile technology. A lot of businesses still do not know how to effectively communicate and market to their clients and so with the help of My Sms India reseller program, consumers can be informed with your help.

We have a flexible set of tools and packages for SMS marketing. Our products range from individual plus bulk messaging, marketing, notifications, as well as other related services, that transcend mobile units with the use of virtual mobile numbers. You can customize the packages and we can provide you with information regarding our products so that you can provide quality information to the market. We do not interfere with all the business transactions that you make. We only provide the tools and products as well as the knowledge to get you started with the marketing campaign.

Our tools are so easy to use and implement into any system. They are as simple as excel files but the coding and mechanisms used to make the program work are highly advantageous for any industry. With such amazing benefits and low learning curve requirement, it is very easy to market and promote these unique tools and services offered by our company.

If you have any queries regarding our SMS services, do not hesitate to contact us through our website and we can provide you with all the information that you need to get started with a solid, and successful reseller business. With the mobile industry very much popular in the market, it is very vital to provide new options for businesses to use these innovations for a successful business of today.
We invite advertising agents as well as resellers who can integrate our coding or developer API into there web sms panels to provide the same services to there clients under there branding.
Our Advertising Agents Says

Robin Gupta - Leading SEO Company
We are one of the leading SEO Service Providers. Some of our Indian clients needed to start with SMS Marketing. Being a One Stop solution for all Digital Marketing needs, we were looking for options on SMS Marketing. Unfortunately the SMS Marketing Company requires a huge infrastructure and expertise. This is when we found MY SMS INDIA. We partnered with them to offer our clients what they were looking for. It has been a Win Win Situation for all. Our clients are happy with the services of SMS Marketing. We have generated additional source of revenue by extending our services. Thank you My SMS India.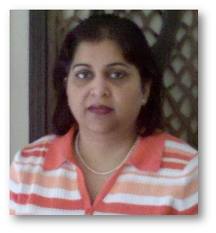 Jyoti Verma - Housewife
I was looking for part time business opportunity which I can manage from home.When I came across MY SMS India, I Immediately looked if they offered Reseller opportunity and Bingo!!! They Did. I Joined them and started marketing the packages. In 1 Month I have now been able to earn Rs. 50,000 just from reselling Bulk SMS Marketing packages offered. Also the feedback from the clients are excellent.

Harshal Desai - MBA Marketing
Being a Marketing Professional I always wanted to offer our customers with option for best Advertising Options with best ROI and lowest on cost.When I came across MY SMS India, I was immediately impressed by the marketing strategy and their results. Bulk SMS Marketing is the Latest buzz and people have been really benefited with these campaigns. We have increased our customer base 10 times with these offerings and the repeat campaigns are also been requested from existing customers. It has really improved our business.